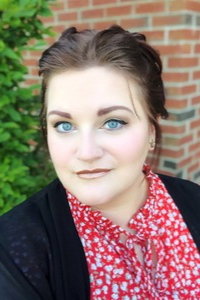 Brittany
Office Manager
Hi and welcome to Solon Family Dental! I'll help you with scheduling and financial matters, and can answer any questions you may have about our office. I love this office and our patients, and am always here to help. I really enjoy working with different people: getting to know them and helping them get the dental care they deserve.
I've lived in the Cleveland area over 5 years now and am originally from Utah. I really enjoy being outdoors with my husband and daughter and I also quilt and bake. I love Halloween and fall weather, give me a good book and a soft blanket and I'm right at home!
---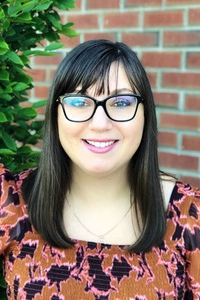 Katie
Finance and Insurance Coordinator
Hello and welcome to the practice! I absolutely love being a part of the process to help create a smile that you're proud of. I help with many behind the scenes aspects regarding your account including making sure your insurance carrier gives you your required benefits. It's a great feeling when I'm able to figure out how to save patients money!
Outside of the office I love spending time with my husband, Jacob, and our dogs, Sirius and Hermione! I love the outdoors and you can find me trail running, hiking, or biking year-round. I've always been known to be a bit of a bookworm, but also love the NFL and playing fantasy football.
---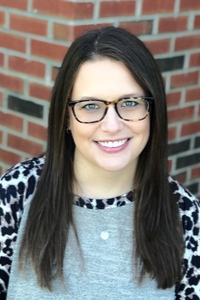 Christy
Scheduling Coordinator
Welcome to Solon Family Dental! I am so happy to be a part of the team. You can find me at the front desk ready to greet you at check in and help you with scheduling. I'll be the person who verifies your insurance benefits with your carrier and makes sure you get the most from them. My goal is to help you ensure your appointments go as smoothly as possible!
In my free time I enjoy spending time with my husband and daughter. You can usually find me listening to true crime podcasts or watching The Office reruns. I am originally from North Carolina and am enjoying my time exploring Ohio. I look forward to working with you soon!
---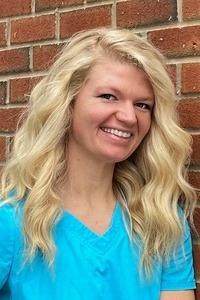 Kristina
Lead Certified Dental Assistant
Hi, I'm Kristina. I have been a certified dental assistant since 2016. I am so passionate about the line of work I am in. I love answering any questions, so when you are in our chair please ask away! My role is to remove any fear or doubt you may be feeling during the appointment. My goal is to have you walking out of the office feeling more confident than when you first walked in.
In my free time I enjoy helping people create a healthy, balanced lifestyle they desire in and outside of the gym. I also love baking and cooking while listening to country music! Family means everything to me, so I always savor the time I get to spend with my parents watching movies or playing board and card games.
---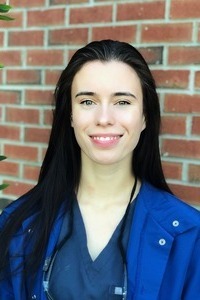 Emily
Dental Assistant
Hi, I'm Emily! I'm a John Carroll University graduate and happy to be a part of Solon Family Dental. I'm excited to meet you and assist on your procedures. I'll be happy to answer any questions you have and I'll ensure that you're comfortable while receiving dental care.
Outside of the office, I enjoy spending time with my fiancé and our two kittens Squish and Calypso. We love traveling to really cool places together! I love reading books as well as creating art. I like to work with varying mediums; acrylic, oil, and gouache. I am passionate about art, and I believe a person's smile is a work of art!
---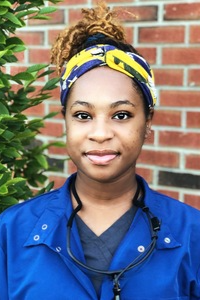 Tay'Lor
Dental Assistant
Hi! My name is Taylor, welcome to Solon Family Dental! I graduated from Beachwood High School and I'm excited to be a part of this dental family and get to know you. I am new to the office and so ready to dive into the dental field.
In my free time, I enjoy being wrapped in a warm blanket and watching movies. I am a new dog mom and can't wait to spoil him!
---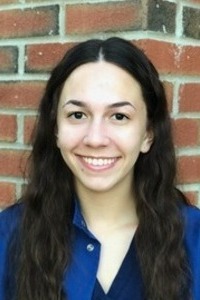 Julia
Dental Assistant
Hi! My name is Julia, and I am excited to get to know you. I am currently a Junior at Kent State University studying public health pre-dental. I am brand new to the office and ready to learn all about the dental field. I am ready to help anyway I can in maintaining a healthy mouth and smile for you!
In my free time I enjoy hanging out with my friends, my family, my dog and two cats. I love running and being active so you can find me outside getting my miles in! I am a sucker for a night in with ice cream and a rom-com movie, recommendations are appreciated!!
---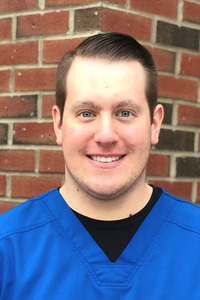 James
Sterilization and X-Ray Assistant
Hello, my name is James! I am new to the practice and look forward to meeting you all! I am excited to learn as much as I can about the dental field here at Solon Family Dental!
In my free time you can find me trying to catch up on the many shows and movies I want to watch, spending time with my friends and family, as well as my hobby for fishkeeping/aquariums! I am also a car fanatic and love going to the auto show every year. My dog, Angel, is always by my side and keeps me smiling every day!
---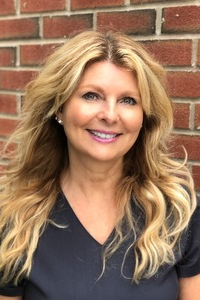 Wendy
Registered Dental Hygienist
Welcome to Solon Family Dental! I have been working at this office for almost 30 years! I'm passionate about oral health and excited to help you develop the same passion. There's a strong connection between the health of your mouth and that of your body: I want you to achieve and maintain optimal oral and overall wellness. I'll clean your teeth, assess your oral health, take X-rays, and apply fluoride. My most important duty, though, is teaching you how to keep your smile healthy so you can enjoy it for years to come!
During my time off, I love being with my family. My husband and I like watching comedians and good movies. My wonderful daughter and I have lots of fun shopping and doing girly things. I like taking my amazing dog for long walks at the park, too. I have fun doing my boxing and interval exercises. Life is good!
---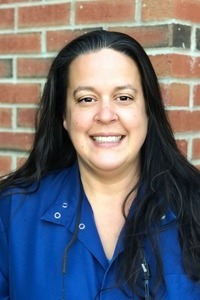 Brandi
Registered Dental Hygienist
Hi, my name is Brandi! I have been a dental hygienist since 2011, and am so happy to be a part of this great team! I enjoy meeting new patients and helping them keep their mouth and smile healthy.
I am married and have three kids, who take up every second of my time outside of work.
---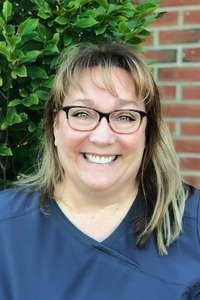 Julee
Registered Dental Hygienist
Hi! I'm Julee. I have been a dental hygienist since 1985, and have loved every minute of it. When I first meet with you, I will listen to all your concerns about any problems in your mouth, go over your medical history, do a thorough exam of your teeth and gums, and take needed x-rays. I want to get the whole picture so I can help you in the best way for your unique oral health. Then I will clean your teeth. I love to clean teeth!! As I'm cleaning your teeth, I will discuss different tools for you to use that will help you in difficult areas. But most importantly, I want to help you enjoy the experience, not dread it. I love smiles!! I'm looking forward to meeting you and your smile!
I've been married as long as I have been a hygienist…yes to the same person, Rick my wonderful husband! We have one child, Logan, he is the light of my life! He will be starting college in the fall, I'm so proud of him! We took up kayaking last year and really enjoy it.
---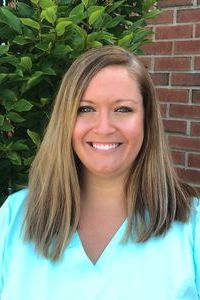 Emily
Registered Dental Hygienist
Hello, my name is Emily! I have been a dental hygienist since 2007. I enjoy educating and encouraging my patients through their dental journey. I strive to provide my patients with top quality dental care while being gentle and thorough.
When I am not working, I enjoy spending time with my family, my boyfriend, and our two dogs. We love to be on the water! We spend summer weekends on the boat and kayaking. We often try to get away in the winter and we love traveling to Key West!
---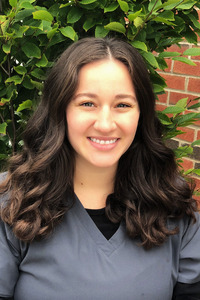 Michelle
Registered Dental Hygienist
Hi! I'm Michelle. I'm so excited to join the Solon Family Dental team! I'm a NE Ohio native and graduate of THE Ohio State University. I previously practiced dental hygiene in Indiana and Connecticut, and I'm happy to be back caring for smiles in my home state! I am most passionate about oral health education and building lasting relationships with my patients. I always want my patients to leave my chair feeling heard, respected, and well-cared for.
When I'm not at the dental office, I'm working my other favorite job - being a mom! My husband Rob and I have a busy toddler, Francie, and are expecting a baby boy in January 2023. We also have a high-energy fur baby, Louie, our 5-year-old Cockapoo. We love spending time together outdoors, especially finding new hiking and walking trails, and cooking together in the kitchen.