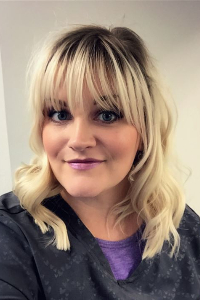 Brittany
Office Manager
Hi and welcome to Solon Family Dental! I'll help you with scheduling and finance matters. I'll also be the person who verifies your insurance benefits with your carrier and makes sure you get the most from them. I really enjoy working with different people: getting to know them and helping them get the dental care they deserve. It's a great feeling when I'm able to figure out how to save patients money!
I'm fairly new to Ohio and am originally from Utah. I like hiking and camping with my husband and I also quilt, bake, and paint. I love Halloween and the fall: I think slipper socks complete every outfit! Give me a good book and a soft blanket and I'm right at home!
---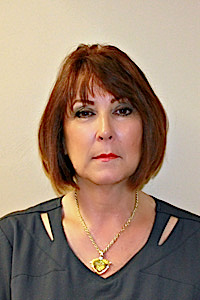 Debbie
Financial and Insurance Coordinator
Hello and welcome! I'm here to help you get the most out of your visits. I'll help you schedule appointments at times that fit with your busy life. I'll also handle coordination of your treatment and we'll work together to make affordable financial arrangements. In addition, I will coordinate and handle insurance issues, so you don't need to worry about the paperwork. It's a joy to work in a practice where we provide quality, caring dentistry for our community.
---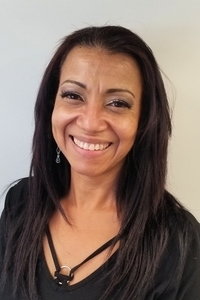 Nathalie
Scheduling Coordinator
Hello, I'm Nathalie! I'm so glad that you chose Solon Family Dental. I'm here to assist with your scheduling and account needs and anything else I can do to help you smile!
I'm a Long Island native, newly relocated to Ohio. My fiancé and I have a crazy but fun blended family of seven! We love watching football all day Sunday! I'm a crafter at heart, DIY renovator and YouTube creator, where I post videos of my home décor tutorials.
---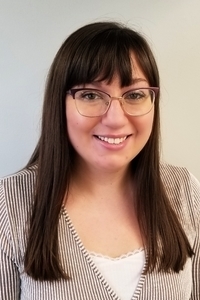 Katie
Scheduling Coordinator
Hello and welcome to the practice! I absolutely love being part of the process to help create a smile that you're proud of. You can find me at the front desk where I help with many behind the scenes aspects regarding your account to insurance verification that help make your appointment go smoothly.
In my free time I love spending time with my husband, Jacob, and our dog, Sirius! I love the outdoors and you can find me trail running, hiking, or biking year-round. I've always been known to be a bit of a book-worm but also love the NFL and playing fantasy football. I look forward to helping you soon!
---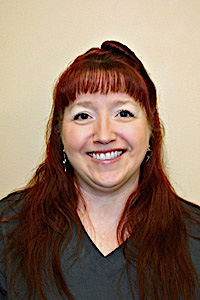 Jennifer
Certified and Expanded Function Dental Assistant
Hi there! I'm looking forward to learning who you are and building a lasting relationship while we work to improve the health of your smile. I'll seat you, make sure you're comfortable, and prepare you to see Dr. Walsh. Then I'll sit by your side, and help the doctor during the procedure while making sure you're comfortable and relaxed. I enjoy spending my days helping people develop smiles they love, and look forward to doing that with you!
When I'm not working, I enjoy spending time with my two children and three cats. I'm an avid reader and love to support our Cleveland sports teams.
---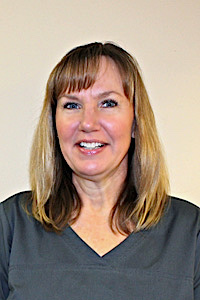 Lisa
Dental Assistant
Welcome to Solon Family Dental! I'm excited to meet you and start learning who you are. During visits, I'll ensure you're comfortable in the chair and prepare you to see Dr. Walsh while explaining what we'll be doing. I'll be at your side: helping the doctor with the procedure, talking with you, and checking that you're okay. When we're done, I'll walk you through post-op care. It's important you know that everyone here wants to help you: if you need anything, please ask!
Outside the office, I love spending time with my husband of 20 years and my two children. I also have two cats and a dog.
---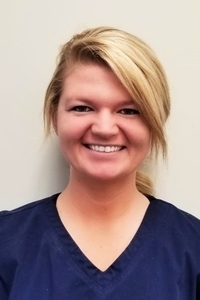 Kristina
Certified Dental Assistant
Hi, I'm Kristina. I have been a certified dental assistant since 2016. I am so passionate about the line of work I am in. I love answering any questions, so when you are in our chair please ask away! My role is to remove any fear or doubt you may be feeling during the appointment. My goal is to have you walking out of the office feeling more confident than when you first walked in.
In my free time I enjoy helping people create a healthy, balanced lifestyle they desire in and outside of the gym. I also love baking and cooking while listening to country music! Family means everything to me, so I always savor the time I get to spend with my parents watching movies or playing board and card games.
---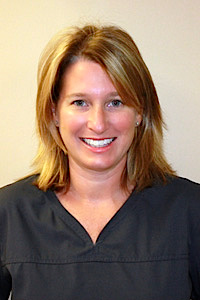 Deanna
Registered Dental Hygienist
Hello! I'm looking forward to partnering with you to develop a healthy smile. I offer thorough, gentle dental hygiene care, and will assess your oral health and remove hard deposits from your teeth. While we're together, we'll talk about your unique oral health. I'll show you the best way to keep your teeth and gums healthy with home care. When you come back and show me a healthy, clean smile, I'll be thrilled. I want you to have a lifetime of great oral health!
My husband and I own a home in Nevada. We like traveling there and enjoy golfing and gambling. I love reading by the pool and visiting with family.
---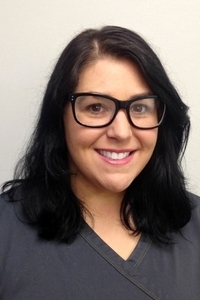 Christina
Registered Dental Hygienist
As your Dental Hygienist, I will be as efficient as I can in the gentlest way possible. I believe that getting your teeth cleaned should be a pleasurable experience. As a dental health provider, I feel that oral health education is extremely important. With all of the new technology and dental products out there, it's hard to know what products are right for you. I will make sure that we work together to customize an at-home oral health regimen that is tailored especially for you. I look forward to meeting you and building a long lasting professional relationship.
I am the mother of two wonderful boys, Owen and Aiden. When I am not chauffeuring them around, I like to entertain, have bonfires, cookouts and spending time with family and friends. I am a huge hockey fan and I love going to see the Monsters play. I have played hockey for over 10 years and currently play on a co-ed team.
---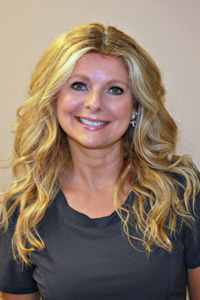 Wendy
Registered Dental Hygienist
Welcome to Solon Family Dental! I have been working at this office for almost 30 years! I'm passionate about oral health and excited to help you develop the same passion. There's a strong connection between the health of your mouth and that of your body: I want you to achieve and maintain optimal oral and overall wellness. I'll clean your teeth, assess your oral health, take X-rays, and apply fluoride. My most important duty, though, is teaching you how to keep your smile healthy so you can enjoy it for years to come!
During my time off, I love being with my family. My husband and I like watching comedians and good movies. My wonderful daughter and I have lots of fun shopping and doing girly things. I like taking my amazing dog for long walks at the park, too. I have fun doing my boxing and interval exercises. Life is good!
---
Brandi
Registered Dental Hygienist
Hi, my name is Brandi! I have been a dental hygienist since 2011, and am so happy to be a part of this great team! I enjoy meeting new patients and helping them keep their mouth and smile healthy.
I am married and have three kids, who take up every second of my time outside of work.